People of Srinagar, Kashmir, India
---


The People of Kashmir are warm and engaging. There is a smile for visitors everywhere you go. You may be curious to find that, unlike other destinations, for the Kashmiri page, all the people I photographed are male. That's because while the Kashmiri men are eager to be photographed while the women are often camera shy. I am too respectful of their privacy to intrude on any of them unless they grant me permission to shoot.




Elderly gentleman beside Dal Lake.
© Timothy Tye using this photo


I hope you enjoy this portfolio of shots of the people of Kashmir, and through these photos, you have a greater appreciation of this beautiful people.




We live on the houseboat where we are cut off from the rest of Srinagar. So, we're pleased that the supermarket came to us.
© Timothy Tye using this photo




Boys back from college for the holidays take up part-time job as shikara - Kashmiri gondola - rowers.
© Timothy Tye using this photo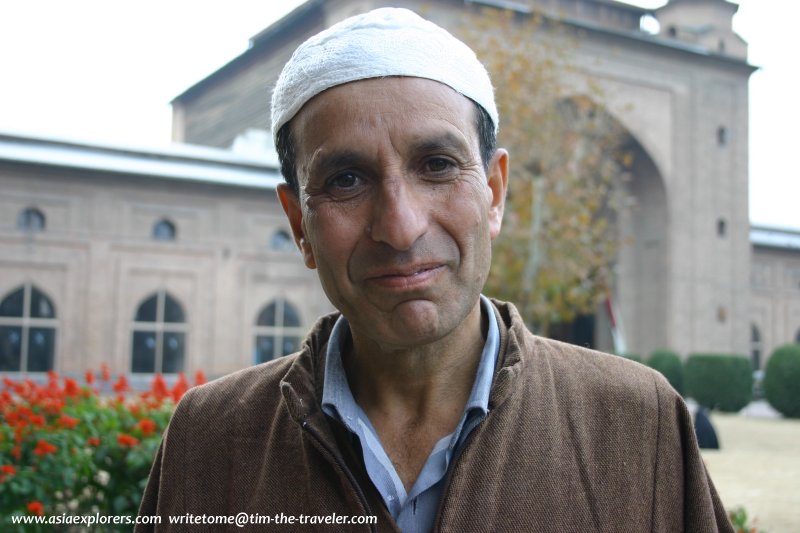 An elderly Kashmiri man I met in front of the Srinagar Mosque. He spoke impeccable English (14 November 2004)
© Timothy Tye using this photo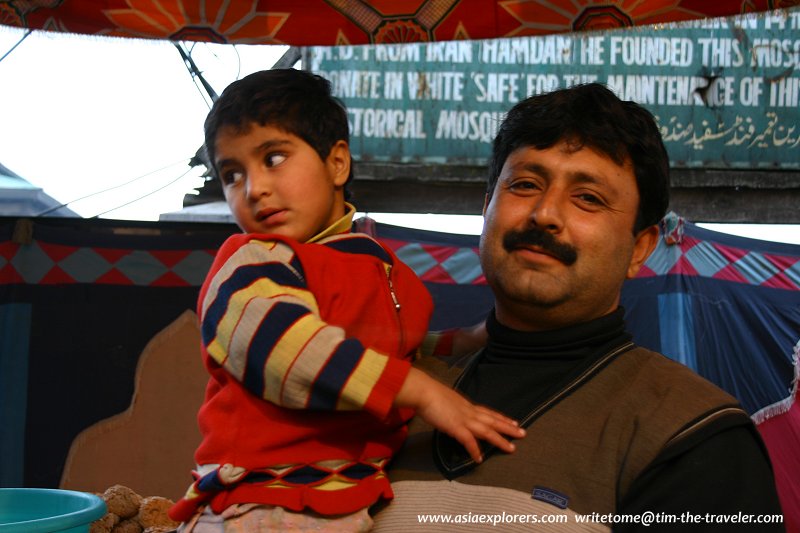 A street vendor in Srinagar, Kashmir (14 November 2004)
© Timothy Tye using this photo




A young shikara boatman.
© Timothy Tye using this photo




One of the vendors that visit us by shikara.
© Timothy Tye using this photo




A shepherd whom we visited as we were going around Dal Lake.
© Timothy Tye using this photo




Kashmir is politically volatile, but this soldier willingly have his photo taken with me (14 November 2004)
© Timothy Tye using this photo