Exploring Chuping Sugar Cane Plantation, Perlis
---


The Chuping Sugar Cane Plantation in Perlis, at the foot of Bukit Chuping, is the biggest sugar cane estate in Malaysia. It is part of the Kilang Gula Felda Perlis Sdn Bhd. Visitors to the plantation can see sugar canes planted for miles and miles, right to the horizon.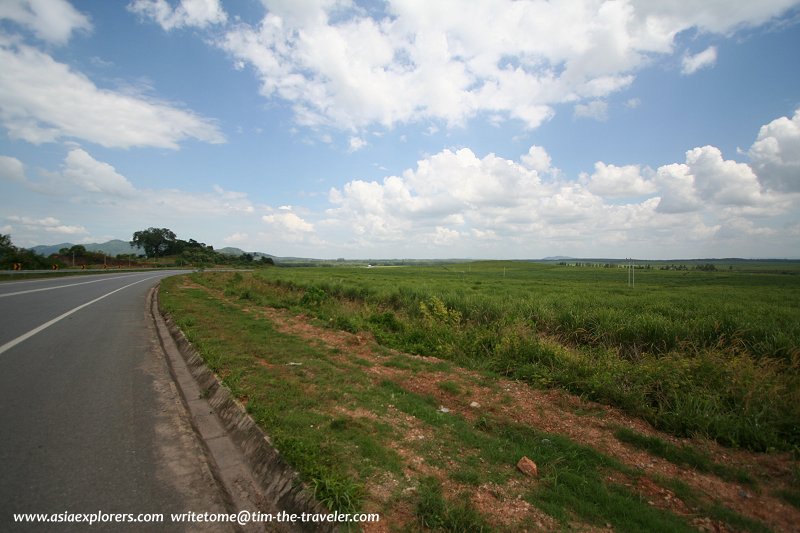 Chuping Sugarcane Plantation, Perlis (1 November 2009)





The Chuping Sugar Cane Plantation is a joint-venture of three organisations, Felda Plantations Sdn Bhd, PPB Group Berhad and Syarikat Kilang Gula Felda Perlis Sdn Bhd. Feasibility studies were conducted by the Malayan Sugar Manufacturing Co. Bhd. PPB was incorporated on 1 November, 1968 while Unit Tebu Felda in 1971. Today, they are known as PPB Group Berhad and FELDA Plantations Sdn Bhd.

The sugar cane factory at Chuping processes 5,500 metric tonnes of sugar cane every day. You can see the factory looming out from amidst the undulating plantation land, as you drive through state road R16 between Kangar and Padang Besar.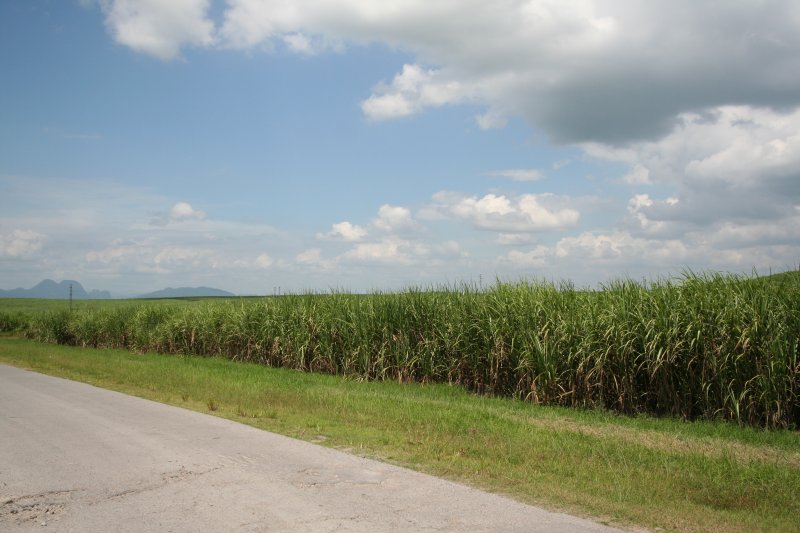 The sugarcane plantation of Chuping stretches as far as the eye can see (1 November 2009)


Contact
Kilang Gula Felda Perlis Sdn Bhd
PO Box 42, 01700 Kangar, Perlis, Malaysia Web: www.kgfp.com.my
How to reach the Chuping Sugar Cane Plantation
Take state road R16 that goes to Padang Besar, and you will see the sugar cane plantation mostly to the east of the road. Going in the direction of Padang Besar, it is on your right.



View Chuping Sugar Cane Plantation in a larger map


Hello and welcome to my website, yay!

My name is Timothy Tye. I write this website, and continue to update it regularly, to share with you interesting information about all the places in the world. It is one of my several travel websites, which also include Big World Out There and The World Heritage Sites.

Help me keep my pages updated. If you found errors, please do kindly let me know. For all correspondences, click here to contact me. Thank you for visiting, and have a great day!




I am quite active online and interact closely with readers of Big World Out There in the Big World Out There Facebook Group. This is the place where members get to share the photos and travel tales of exploring and discovering the world. Come join this group. I would love to see you there!





Copyright © 2003-2015 Timothy Tye. All Rights Reserved.
---
Terms & Condition of Use | Privacy Policy