House of Sybil Kathigasu, Papan
---



House of Sybil Kathigasu is a house at No. 74 Jalan Besar (Main Street), Papan, Perak. The house is a double-storey shophouse. Once part of a row, it today stands alone next to a Chinese school, the SJK(C) Papan.

Sybil Kathigasu was the only Malayan woman to ever be awarded the George Medal for bravery. A Eurasian of Irish-Indian parentage, she was married to Dr Abdon Clement Kathigasu. They had two daughters (Olga and Dawn) and an adopted son (William). The Kathigasus ran a clinic at 141 Brewster Road (now Jalan Sultan Idris Shah) in Ipoh from 1926 until the Japanese invasion of Malaya.


For a period of close to two years, Sybil helped the resistance forces in their fight against the Japanese. Although the family was fearful of what they were doing, they supported her in providing medicine and medical services to the guerillas. It is said that she supported the resistance as she believed it was God's calling for her to do so. Sybil kept a shortwave radio under the staircase of their house to listen in on BBC broadcasts.

Sybil Kathigasu was arrested by the Japanese in 1943. It is believed that an informant told on her. Although tortured by the Japanese, she refused to divulge any secrets. So she was incarcerated at the jail in Batu Gajah where she stayed for close to two years, until the liberation of Malaya in 1945. By then she was ailing. Sybil was first given medical attention at the Batu Gajah Hospital before being flown to England for further treatment. She began writing her memoirs while she was there.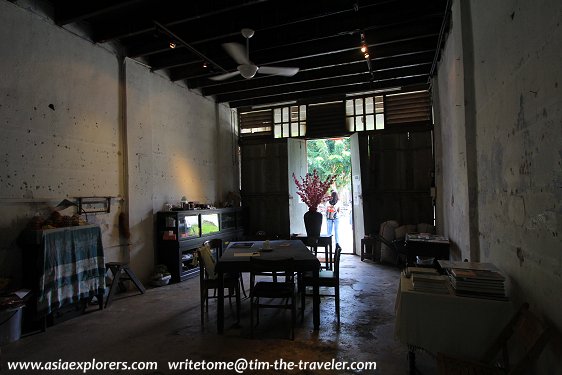 Living room at Sybil Kathigasu's house (18 June 2011)
© Timothy Tye using this photo

Sybil Kathigasu received the George Medal just months before she died, in June, 1948. She was first buried in Lanark, Scotland, but later her remains were exhumed and reburied at the Church of St Michael in Ipoh. Her life story was made into a TV drama called The Price of Peace, starring Jacintha Abisheganaden, and a 10-part miniseries, Apa Dosaku, starring Elaine Daly (who happens to be her grand niece).

I visited 74 Jalan Besar during a heritage tour of Perak organized by the Penang Heritage Trust. We were shown the home by Mr Law Siak Hong, the Vice President of the Perak Heritage Society. While some effort is taken to keep the house as close to how it was when the Kathigasus lived there, the later owners have introduced other elements. The house itself appears a bit run down and in need of proper restoration, if funds are forthcoming. At present, it is in a forlorn state on an equally forlorn street of a slumbering town.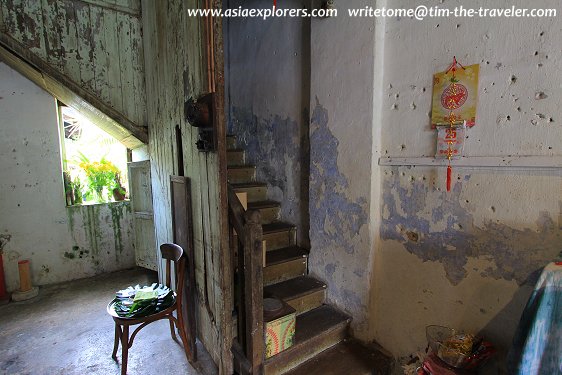 Staircase where Sybil hid the shortwave radio (18 June 2011)
© Timothy Tye using this photo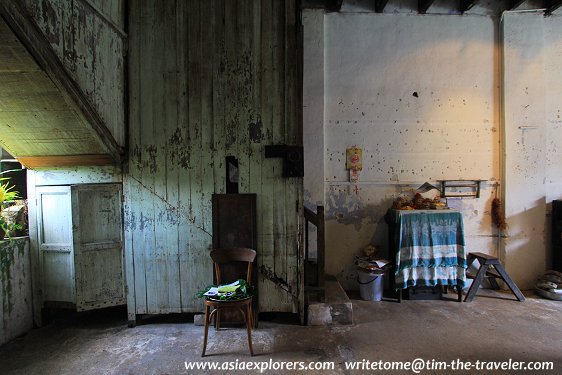 Sidedoor under staircase where Sybil listened to the radio (18 June 2011)
© Timothy Tye using this photo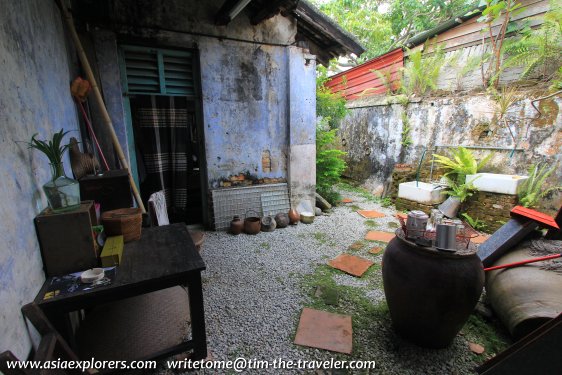 The inner courtyard of Sybil Kathigasu's house (18 June 2011)
© Timothy Tye using this photo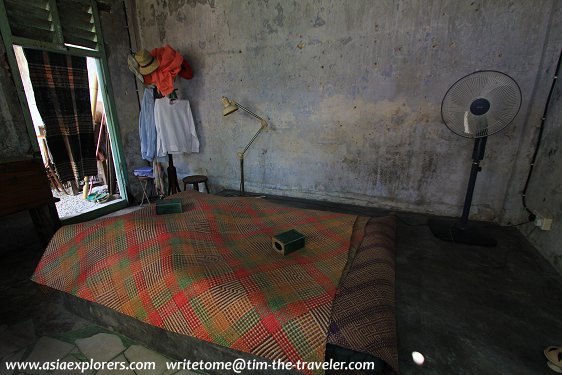 A bedroom at Sybil Kathigasu's house (18 June 2011)
© Timothy Tye using this photo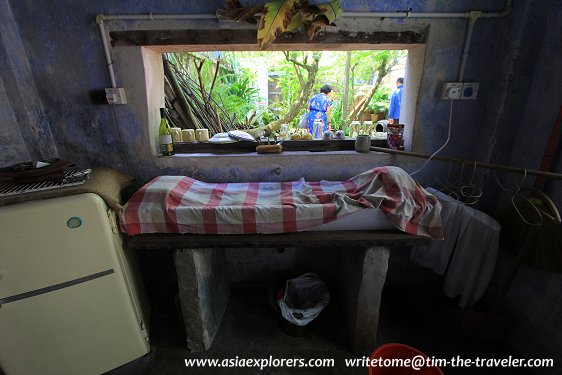 View from kitchen to back garden at Sybil Kathigasu's house (18 June 2011)
© Timothy Tye using this photo