Islamic Museum, Kota Bharu
---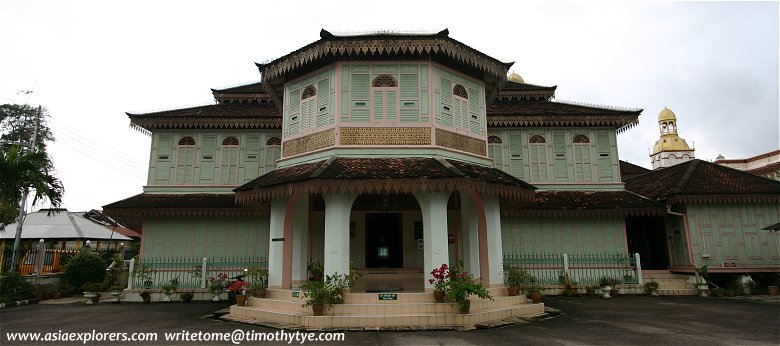 Islamic Museum, Kota Bharu (12 February 2006)
© Timothy Tye using this photo





Islamic Museum is one of the many museums in Kota Bharu, Kelantan. It is housed in the former residence of the Kelantan Menteri Besar, Hassan bin Mohd Salleh. The historic building was built at the early part of the 20th century of high quality wood. The building is intricately embellished with Islamic calligraphy of Quranic verses.


The building housed the Kelantan Islamic Council and Malay Customs for over seventy years, from 1917 until 1990, when it was renovated and turned into the Islamic Museum. The museum was officially opened by Sultan Ismail Petra on 11 November, 1991. Today the two storey structure houses the museum on the ground floor and an Islamic library on the upper floor.
Location of Islamic Museum on Google Map
Click here to view the Google Map to Islamic Museum.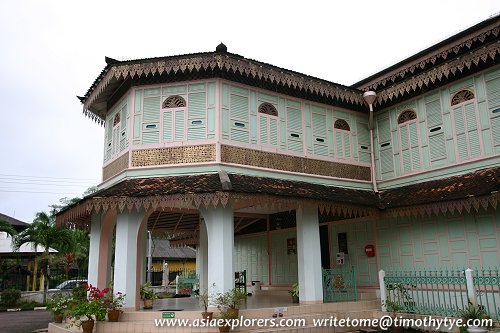 Islamic Museum, Kota Bharu (12 February 2006)
© Timothy Tye using this photo