Kota Bukit Pinang, Kuala Muda
---



Kota Bukit Pinang is the ruins of a medieval palace belonging to Kedah aristocrat Tunku Kudin. It is located in Bukit Pinang, to the north of Alor Setar. Bukit Pinang served as one of the sites for the capital of Kedah. It was established in 1664. The 15th sultan of Kedah, Sultan Dziaddin Mukarram Shah (1661-1687) relocated his seat to Bukit Pinang in 1681.

Tunku Kudin built his palace, Kota Bukit Pinang, on the northern bank of Sungai Kedah, with Bukit Tinggi behind it. The palace is still standing today, although in an advance state of ruin, due mainly to neglect. Undergrowth has taken over the building, making it look like jungle ruins, although it is just half an hour from Alor Setar.

Kota Bukit Pinang was built by Tunku Kudin in 1827. (This is a different Tunku Kudin from the one who built Tunku Kudin House, and also different from the Tunku Kudin who built Segara Ninda, both historical houses in Penang.)

In 1831 Tunku Kudin of Kota Bukit Pinang dared to defy the Siamese. As a result, he was attacked by the Raja of Ligor, who is linked to the Siamese. An army of 7,500 men and 300 elephants converged on Bukit Pinang. Tunku Kudin was killed in the battle. His palace remains today, largely forgotten.




Kota Bukit Pinang (11 March 2008)
© Timothy Tye using this photo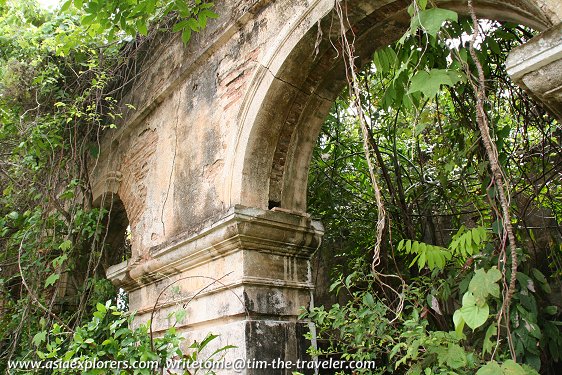 Archway at Kota Bukit Pinang (11 March 2008)
© Timothy Tye using this photo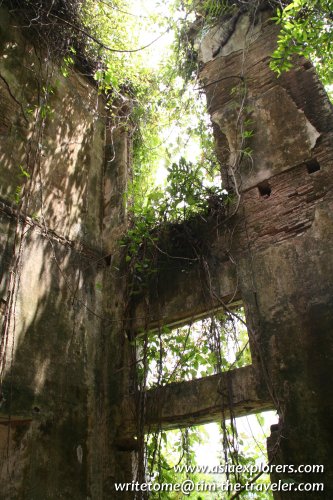 The interior of Kota Bukit Pinang (11 March 2008)
© Timothy Tye using this photo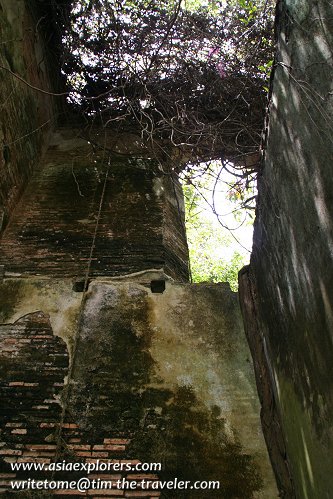 The interior of Kota Bukit Pinang (11 March 2008)
© Timothy Tye using this photo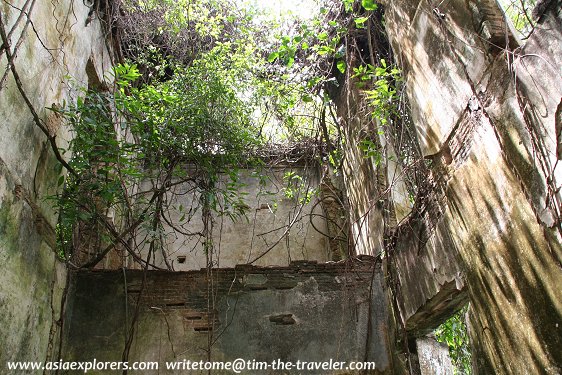 The interior of Kota Bukit Pinang (11 March 2008)
© Timothy Tye using this photo