Naypyidaw, Myanmar
---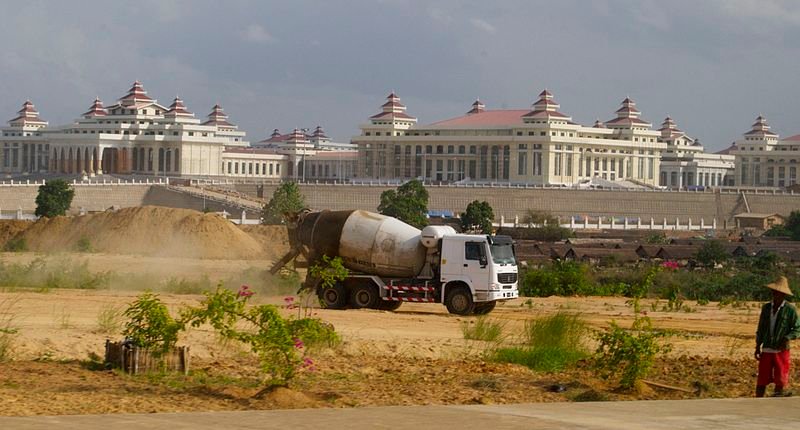 Myanmar Parliament Building, Nyapyidaw, Myanmar
Author: Mortenmost (public domain)




Naypyidaw is a city in the Naypyidaw Union Territory in Central Myanmar. Located 320 km to the northwest of Yangon, this centrally-planned city was announced on 27 March, 2006, to replace Yangon as the capital of Myanmar. The administrative buildings of Naypyidaw are now under construction, with expected completion some time in 2012 or later.

As it stands, Naypyidaw suddenly has a population approaching a million people, making it immediately the third biggest city in Myanmar after Yangon and Mandalay. The name Nay Pyi Daw means "royal capital" or "seat of the kings". Located about 3 km to the west of Pyinmana, the city was created since 2002.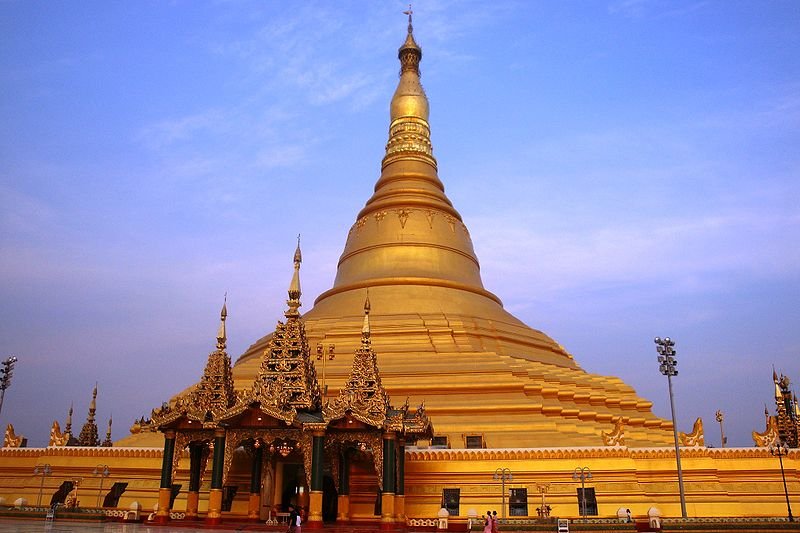 Uppatasanti Pagoda, Nyapyidaw
Author: DiverDave (Creative Commons Attribution 3.0 Unported)


Places of Interest in Naypyidaw
Myanmar Parliament Building
Statue of Burmese Kings
By 2005, the Myanmar government began to move government ministries from Yangon to Naypyidaw, timed at the astrologically auspicious 6:37 am. This hasty exodus to Naypyidaw results in lack of amenities for the employees and their families.

The rationale given by the Myanmar government for relocating to the new capital was that Naypyidaw is more centrally and strategically located than Yangon. It is also located at the crossroads of transportation hub, and the relocation of the military closer to the politically volatile Shan, Kayah and Kayin states is hoped to bring more stability to the country. Another official stand of the government is that Yangon has become too congested and crowded for effective expansion of government offices.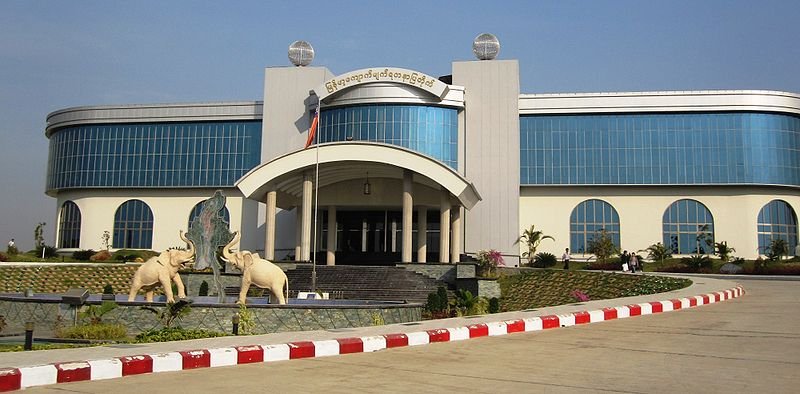 Naypyidaw Gem Museum
Author: DiverDave (Creative Commons Attribution 3.0 Unported)


Observers have speculated that the government moved the capital to ward off possible military attack on Myanmar. As Yangon is on the coast, it is more vulnerable to invasion.
Visiting Naypyidaw
At the moment, visitors wishing to go to Naypyidaw from Yangon has to take the bus. A sparkling new toll motorway connects Yangon to Naypyidaw. Within Naypyidaw itself, there are tuk tuks, called Thaw Lar Gyi, which you can hire to take you around.



[an error occurred while processing this directive][an error occurred while processing this directive]
Hello and welcome to my website, yay!

My name is Timothy Tye. I write this website, and continue to update it regularly, to share with you interesting information about all the places in the world. It is one of my several travel websites, which also include Big World Out There and The World Heritage Sites.

Help me keep my pages updated. If you found errors, please do kindly let me know. For all correspondences, click here to contact me. Thank you for visiting, and have a great day!




I am quite active online and interact closely with readers of Big World Out There in the Big World Out There Facebook Group. This is the place where members get to share the photos and travel tales of exploring and discovering the world. Come join this group. I would love to see you there!





Copyright © 2003-2015 Timothy Tye. All Rights Reserved.
---
Terms & Condition of Use | Privacy Policy