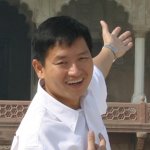 Hello and welcome to my website, yay!

My name is Timothy Tye. I write this website, and continue to update it regularly, to share with you interesting information about all the places in the world. It is one of my several travel websites, which also include Big World Out There and The World Heritage Sites.

Help me keep my pages updated. If you found errors, please do kindly let me know. For all correspondences, click here to contact me. Thank you for visiting, and have a great day!