Nam Định Travel Guide, Vietnam
---



Nam Định is a major city in the Red River Delta, in northern Vietnam. Covering 1,676 sq km (647.1 sq mi), it has a population of around two million people (2011 estimate). It is the capital of the eponymous Nam Dinh Province. The city is located about 90 km to the southeast of Hanoi.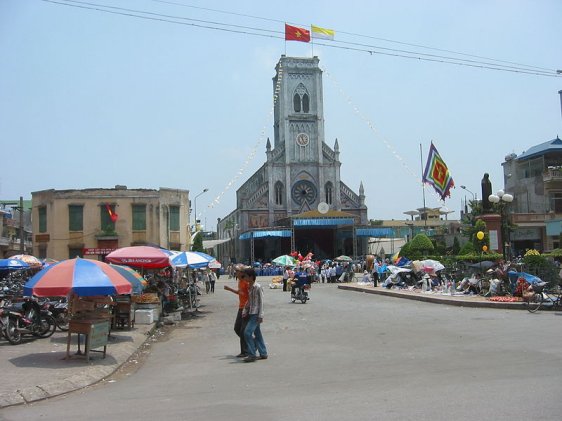 Nam Dinh, Vietnam
Author: Binh Giang (public domain)


Nam Định experiences a tropical monsoon climate. The hottest month in Nam Định is July, when the average high temperature exceeds 29°C (84°F). The coldest months are December and January, when the average low temperature drops to 16°C (61°F). The rainy season in Nam Định runs from May to October.

Today Nam Định is gradually industrializing. Its economy is based on agriculture, forestry and fishing, although manufacturing and construction also form important contributors to the economy. A number of industrial parks have been established in and around Nam Định, bringing investment to the city.
Visiting Nam Định
Take a bus from Hanoi.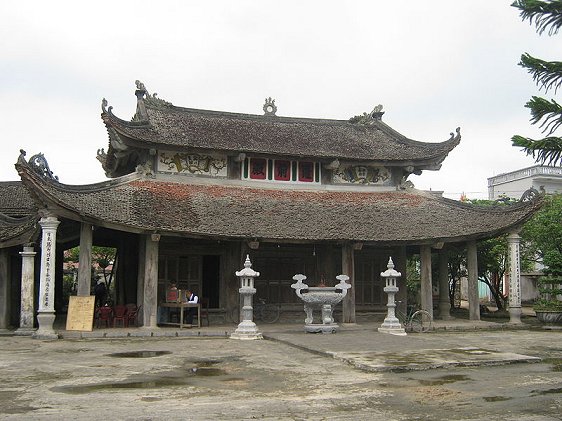 Dinh La Xuyen Temple, Nam Dinh Province
Author: Kien1980v (public domain)